If you already have a stellar in-house IT staff, we offer scalable Co-Managed IT solutions to pick up where your staff leaves off. Our in-depth knowledge of best practices combined with best-of-breed technology and toolsets offer you a reduction in capital outlay and enhanced levels of service and support for your IT infrastructure.
We can provide a variety of IT functions, so your internal staff are free to concentrate on things that matter most.
As your business' technology needs grow, the resources you have available to support an increasingly complex IT environment may not. Co-Managed IT Services allow you to outsource all or some of your IT operations. Depending on your needs, Auxiom can assume the ongoing monitoring, management, support, and issue resolution for your IT systems, giving you back critical internal resources.
EFFICIENT
Auxiom's Co-Managed IT Services can help you streamline your operations and remove technology-related bottlenecks. Co-Managed IT allows you to prioritize and use your own internal staff more effectively.
RELIABLE
Our Co-Managed IT solutions offer monitoring, protection, support, and maintenance of your IT systems to ensure everything your systems work as they should.
INCLUSIVE
You can get the hardware and network equipment your business needs, bundled with cybersecurity, and support services, allowing for maximized performance and security and minimized down-time due to equipment failures.
SUPPORT
Local 24/7 support available. Our Service & Support Team isn't a call center in some unknown location. When you call Auxiom for support, you will speak to a live human located right here in Michigan.
STRATEGIC
Regular assessments and meetings to review the status of your network and systems are included. So you always have a straighforward view of where your systems stand and can plan for future projects accordingly.
IS Co-Managed IT RIGHT FOR YOU?
Ask yourself these questions: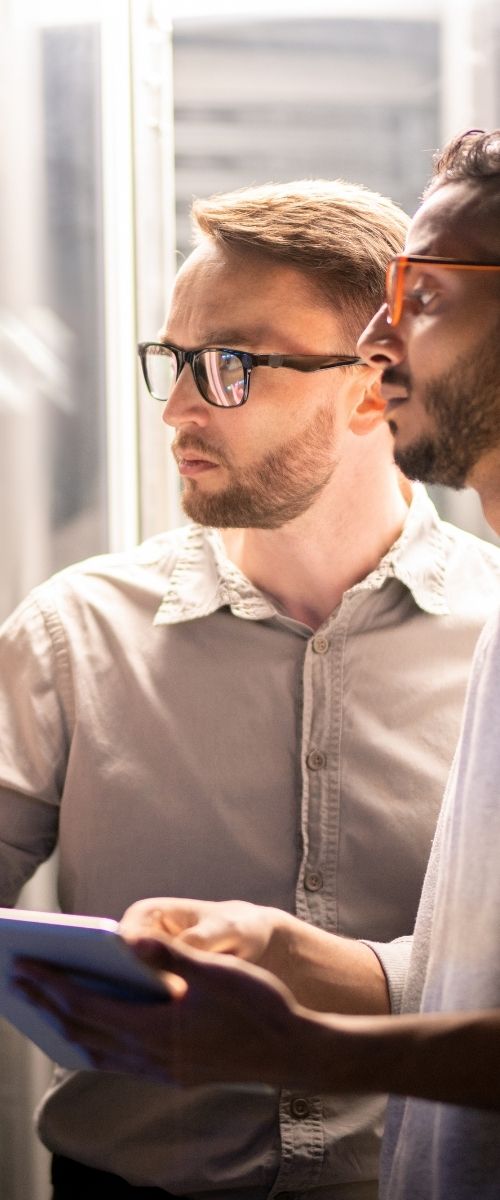 Services available with our Co-Managed IT:
Let's talk about your Tech
Auxiom is here to answer all your IT questions.
We have technology solutions for growth-oriented businesses in every industry.
Don't speak geek? Don't worry! We don't judge.
Auxiom is here to make IT easier for you, not more frustrating.
929 W. University Dr.
Suite 200
Rochester, MI 48307