Powerful cybersecurity, unlimited support, and a team of IT experts working for you.
Auxiom is a different kind of IT provider. We take the time to learn your business and provide solutions that specifically fit your business needs and goals, then offer you customized managed IT solutions to meet your specific needs. So, you can stop worrying about your IT once and for all.
FLEXIBLE. SCALABLE. RELIABLE.
IT shouldn't keep you up at night - with Auxiom as your Managed IT Services Provider (MSP) - it won't.
Your business relies on technology to operate efficiently and to compete in the marketplace. As your business' technology needs grow, the resources you have available to support an increasingly complex IT environment may not. Managed IT Services allow you to offload all or some of your IT operations to an outside resource, known as a Managed Services Provider (MSP). As your MSP, Auxiom assumes the ongoing monitoring, management, support, and issue resolution for your IT systems, giving you back the freedom to focus on your business.
EFFICIENT
Auxiom's Managed IT Services can help you streamline your operations and remove technology-related bottlenecks. Managed IT allows you to prioritize and use your own internal staff more effectively.
LATEST TECHNOLOGY
Bring your current IT set-up up-to-speed and up-to-date. Technology is always evolving. We can help you make a plan to stay current.
SECURITY-FIRST FOCUS
Our Managed IT takes a security-first approach to help you mitigate risks from cyberattacks with the latest security solutions.
CONTROLLED COSTS
Everything you need is included for one flat-rate monthly fee, so your IT budget is easily managed and you won't get caught off-guard by unforeseen expenses.
RELIABLE
Our Managed IT solutions monitor, protect, support, and maintain your IT systems ensure everything your systems work as they should, giving you peace of mind.
INCLUSIVE
You can get the hardware and network equipment your business needs, bundled with cybersecurity, and support services, allowing for maximized performance and security and minimized down time due to equipment failures.
ACCESSIBLE
One single point of contact (SPOC) for everything IT with local 24/7 support available. Our Service & Support Team isn't a call center in some unknown location. When you call Auxiom for support, you will speak to a live human located right here in Michigan.
STRATEGIC
Regular assessments and meetings to review the status of your network and systems are included. So you always have a straighforward view of where your systems stand and can plan for future projects accordingly.
We manage every aspect of your IT
Our Fully Managed IT solutions are specific to your business needs and goals. Our goal isn't to simply fix IT problems as they arise, but to offer you next-gen toolsets, monitoring, maintenance, security, hardware and more, to get your IT running in a way that works better for your business.
We manage a
portion of your IT
If you already have a stellar in-house IT staff, we offer scalable Co-Managed IT solutions to meet your needs and pick up where your staff leaves off. Our in-depth knowledge of best practices combined with best-of-breed technology and toolsets offer you a reduction in capital outlay and enhanced levels of service and support for your IT infrastructure.
We can provide a variety of IT functions, so your internal staff are free to concentrate on things that matter most.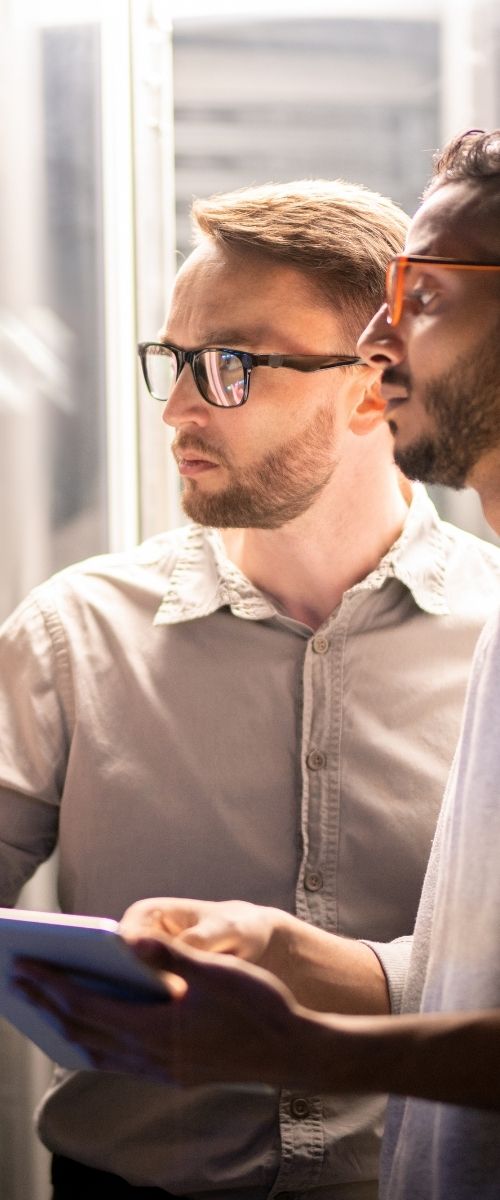 Let's talk about your Tech
Auxiom is here to answer all your IT questions.
We have technology solutions for growth-oriented businesses in every industry.
Don't speak geek? Don't worry! We don't judge.
Auxiom is here to make IT easier for you, not more frustrating.
[email protected]
(586) 200-1515
929 W. University Dr.
Suite 200
Rochester, MI 48307